1:32 pm
[katyism]

So...
Does anyone still care about this community?
2:44 pm
[katyism]

I went out to the old Hyundai dealership to see what was there. Most of it is a mixture of stupid and sometimes amusing stuff painted on the back wall of the main building, but I found these painted on two of the other buildings in the area:
Full size versions of that and the rest of the pictures can be found
here
.
3:21 pm
[atomicfish]

My friend has compiled a list (with map) of a number of the "VSOP" tags around town. It's
here
.
5:54 pm
[katyism]

I always wanted an excuse to share the grafitti pictures I planned on taking. So far I've only taken a few amateur photos on my outdoor excursions. I took a picture of a Dogpiss tag because it was amusing... he keeps tagging the walls of this bridge, they keep painting over it, and he tags again, and they paint over it, and so on. He's also tagged some electrical/gas meters on local houses, which I find amusing for some reason.
(
Pictures with captions and so on
Collapse
)
4:51 pm
[tinyfolk]

Photos from stencilrevolution.com
Hey, I just copied all of these from stencilrevolution.com and uploaded them to my photobucket. I know where some of these are, but some I've never seen. Anyone know where this gas meter stencil is?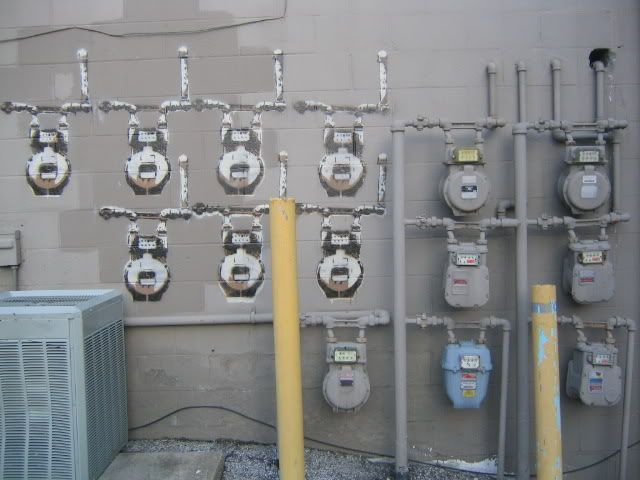 (
more stencils!
Collapse
)
4:27 pm
[tinyfolk]

Welcome!
Hey everyone, welcome to btongraffiti. Please read the info before posting, observe normal lj courtesies.
To kick off discussion, everyone post your favorite pieces of graffiti (be it a tag, stencil, whatever). Pictures are not necessary, but are nice. Maybe tell where you've seen it, or just describe it.
Also, what are your favorite places to go look at graffiti?